ANGELA LORENZO is a graphic designer based in Providence, RI. She holds an MFA in graphic design from the Rhode Island School of Design and a BA in politics from Bates College. She collaborates with artists, publishers, and cultural organizations and is a co-founder of feeeels magazine.
angela.t.lorenzo(at)gmail.com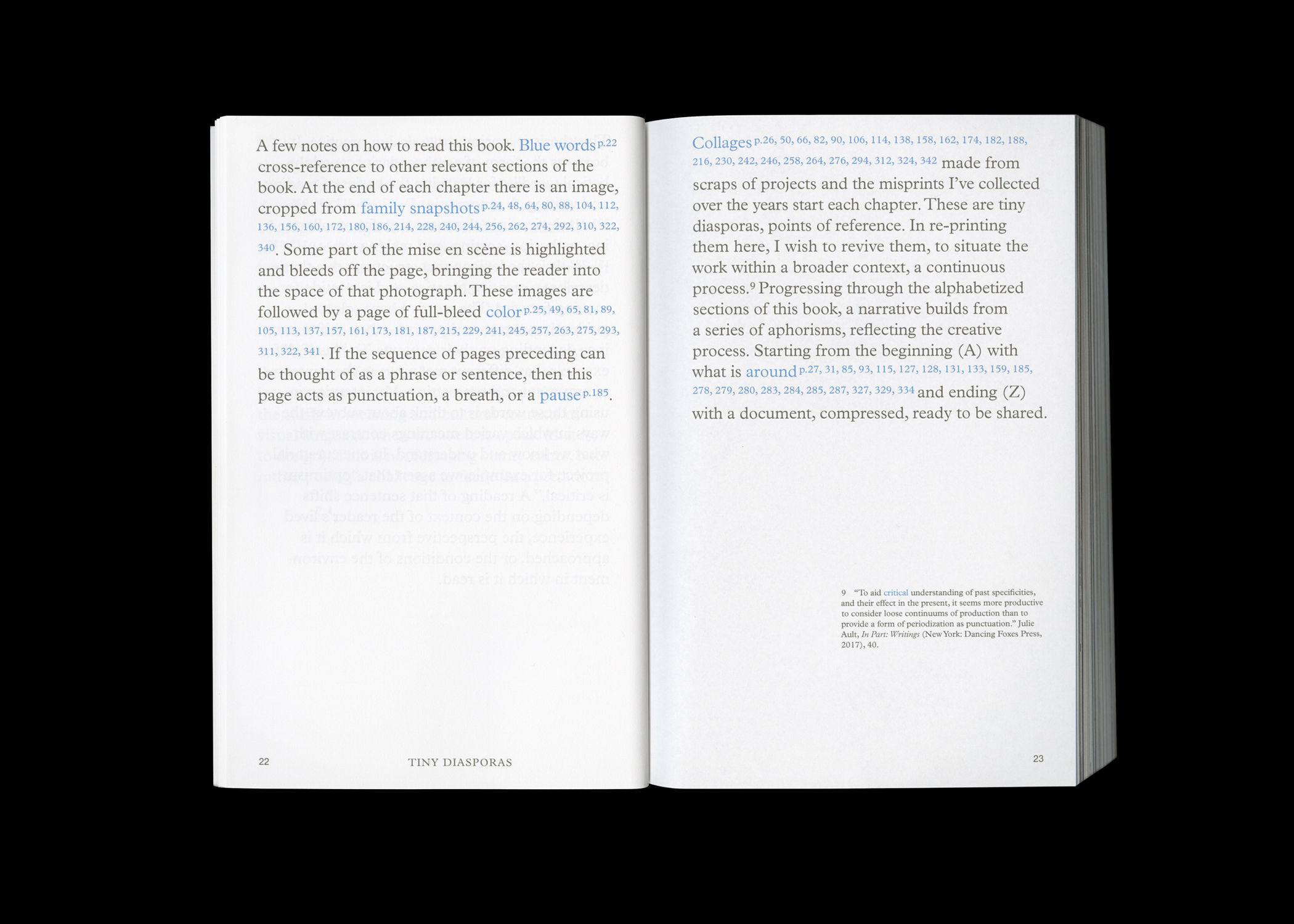 Tiny Diasporas


A RISD Graphic Design MFA Thesis Book. Edited by Jen Liese. Advised by Paul Soulellis (Queer.Archive.Work) and Ryan Waller (Other Means). Direction and support from Bethany Johns, James Goggin (Practise), and Hammett Nurosi. Critic: Alicia Cheng (MGMT).



2018