ANGELA LORENZO is an independent graphic designer based in Providence, RI. She holds a MFA in graphic design from the Rhode Island School of Design and a BA in politics from Bates College. She collaborates with artists, collectives, and cultural organizations to design publications, exhibition-related ephemera, and visual identities.
angela.t.lorenzo(at)gmail.com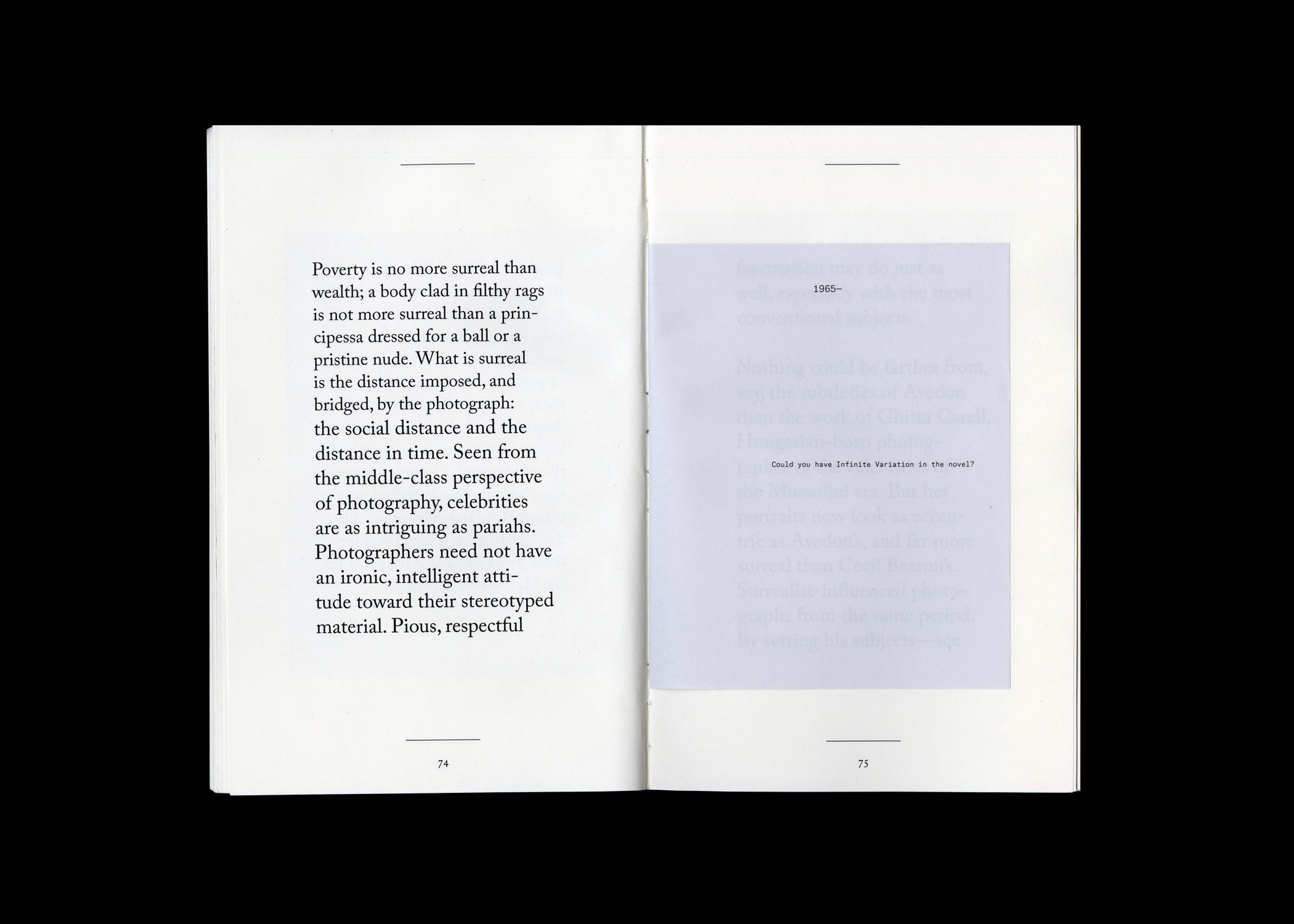 Infinite Variation


A book that combines two texts by Susan Sontag: On Photography and As Consciousness is Harnessed to Flesh: Journals and Notebooks, 1964 to 1980.


Personal project

2016