ANGELA LORENZO is a graphic designer based in Providence, RI. She holds an MFA in graphic design from the Rhode Island School of Design and a BA in politics from Bates College. She collaborates with artists, publishers, and cultural organizations and is a co-founder of feeeels magazine.
angela.t.lorenzo(at)gmail.com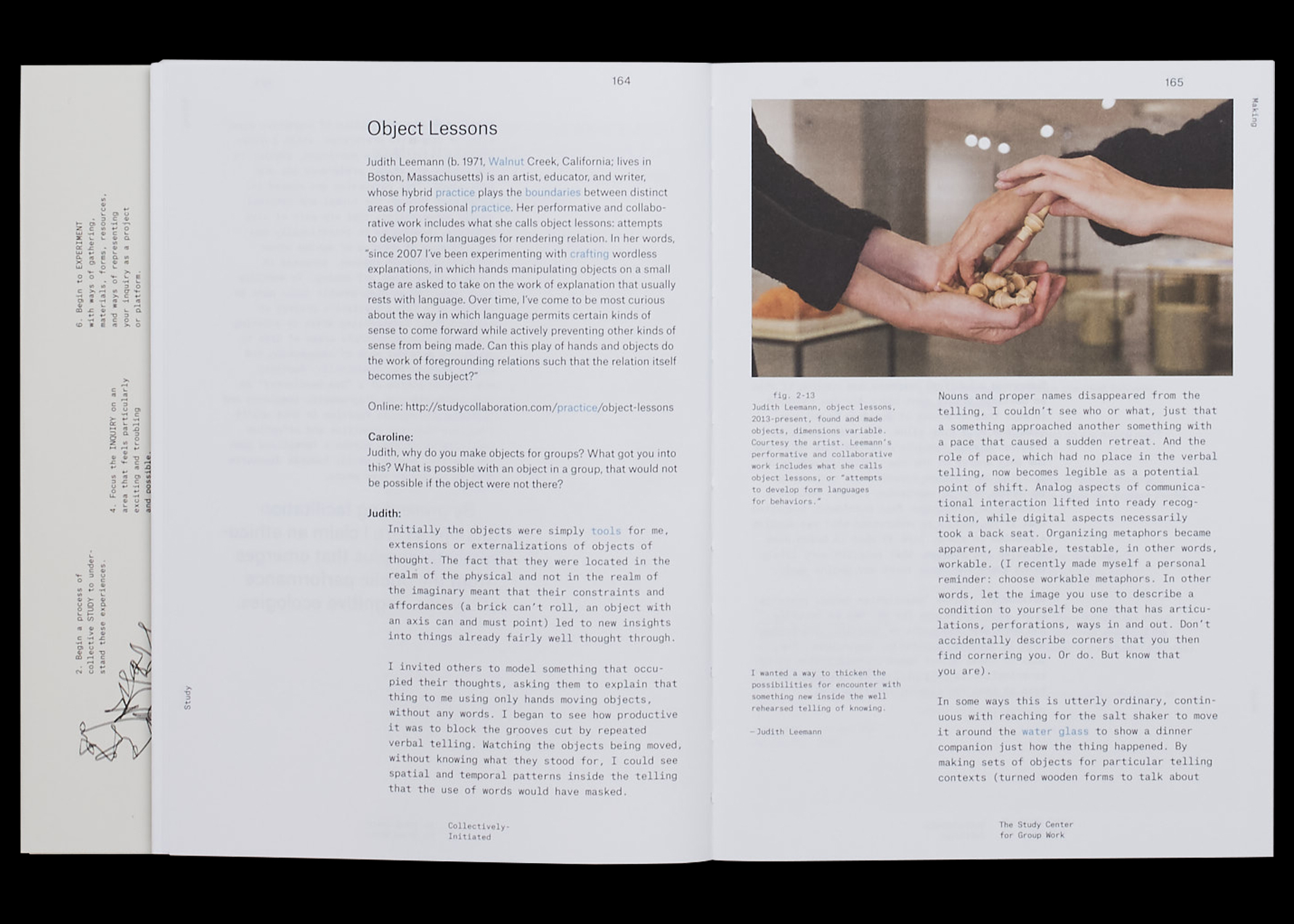 Art, Engagement, Economy: The Working Practice of Caroline Woolard

A monograph and document of the artist's working practice, this art book proposes "a politics of transparent production in the arts, whereby heated negotiations and mundane budgets are presented alongside documentation of finished gallery installations." Published by Onomatopee press. Co-produced by Miriam Gallery and Moore College of Art & Design.
More at:
CarolineWoolard.com
Onomatopee.net


2020
feeeels

An annual serial publication that broadly explores one tactile quality per issue. Developed and designed with Drew Litowitz, Lauren Traugott-Campbell, and Sarah Mohammadi.
feeeels.com


2019

The Study Center for Group Work


A preview booklet for the forthcoming book by artist Caroline Woolard. Designed and printed on the occassion of Institution as Form, an exhibition held at Tenthaus Oslo in 2019–2020, curated by Alison Burstein.



2019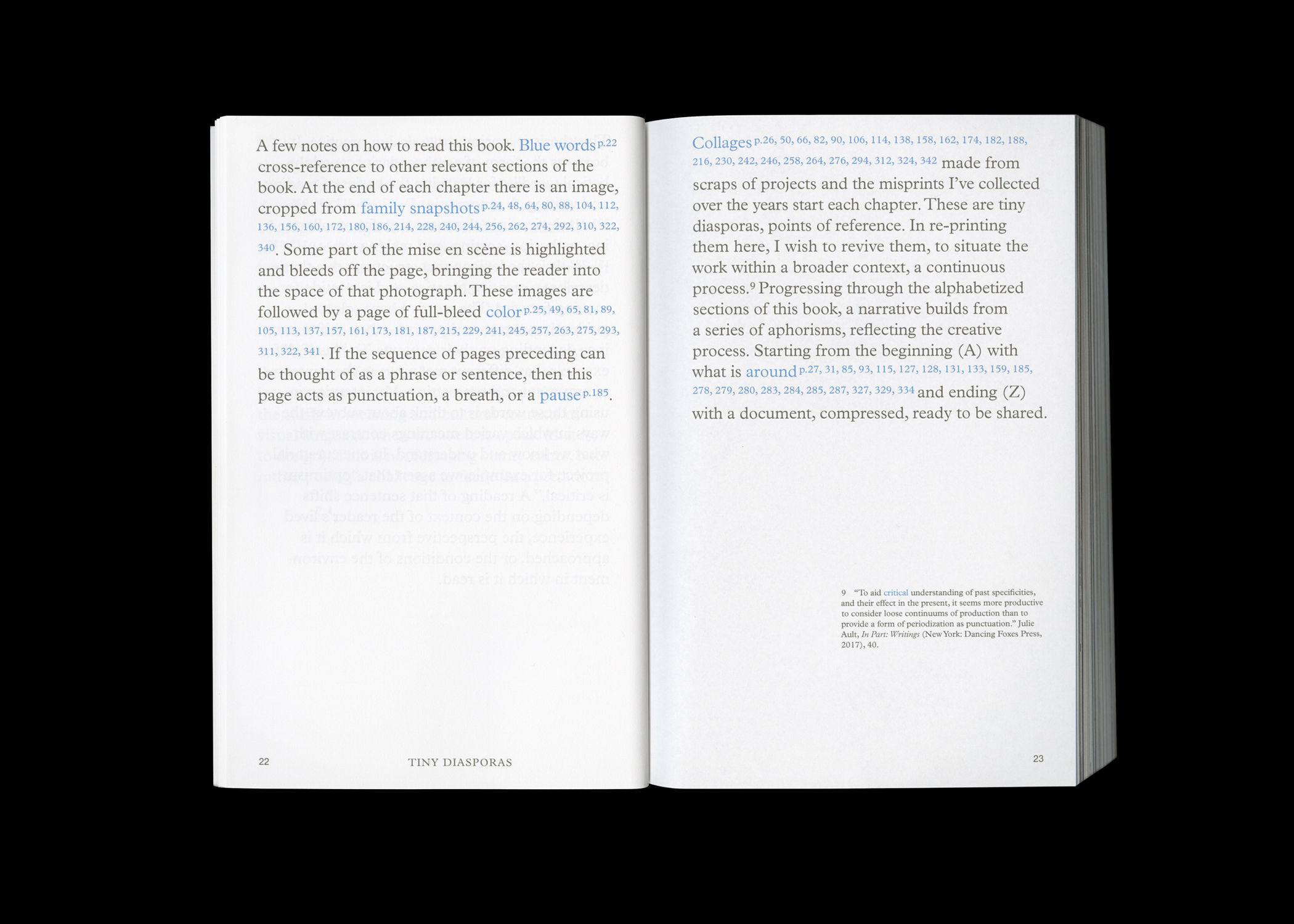 Tiny Diasporas


A RISD Graphic Design MFA Thesis Book. Edited by Jen Liese. Advised by Paul Soulellis (Queer.Archive.Work) and Ryan Waller (Other Means). Direction and support from Bethany Johns, James Goggin (Practise), and Hammett Nurosi. Critic: Alicia Cheng (MGMT).



2018